Dormy Club Karuizawa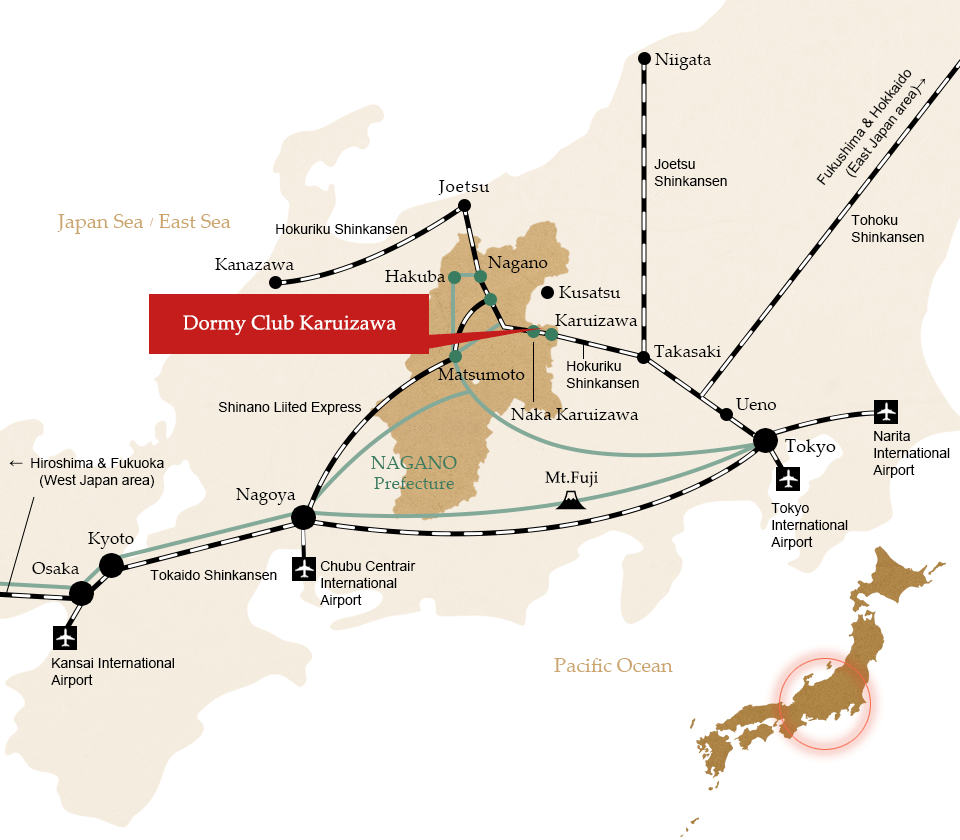 - Tokyo to Karuizawa : Approx.80min by Hokuriku Shinkansen.
- Kanazawa to Karuizawa : Approx.120min by Hokuriku Shinkansen.
- Nagoya to Karuizawa : Approx.270min by Shinano Liited Express and Shinano Tetsudo Line.
- Naka Karuzawa st. to Dormy Club Karuizawa : Approx.5min by Car.
* You can use free shuttle car to Naka Karuzawa station. Please contact us when using (3 days advance reservation system)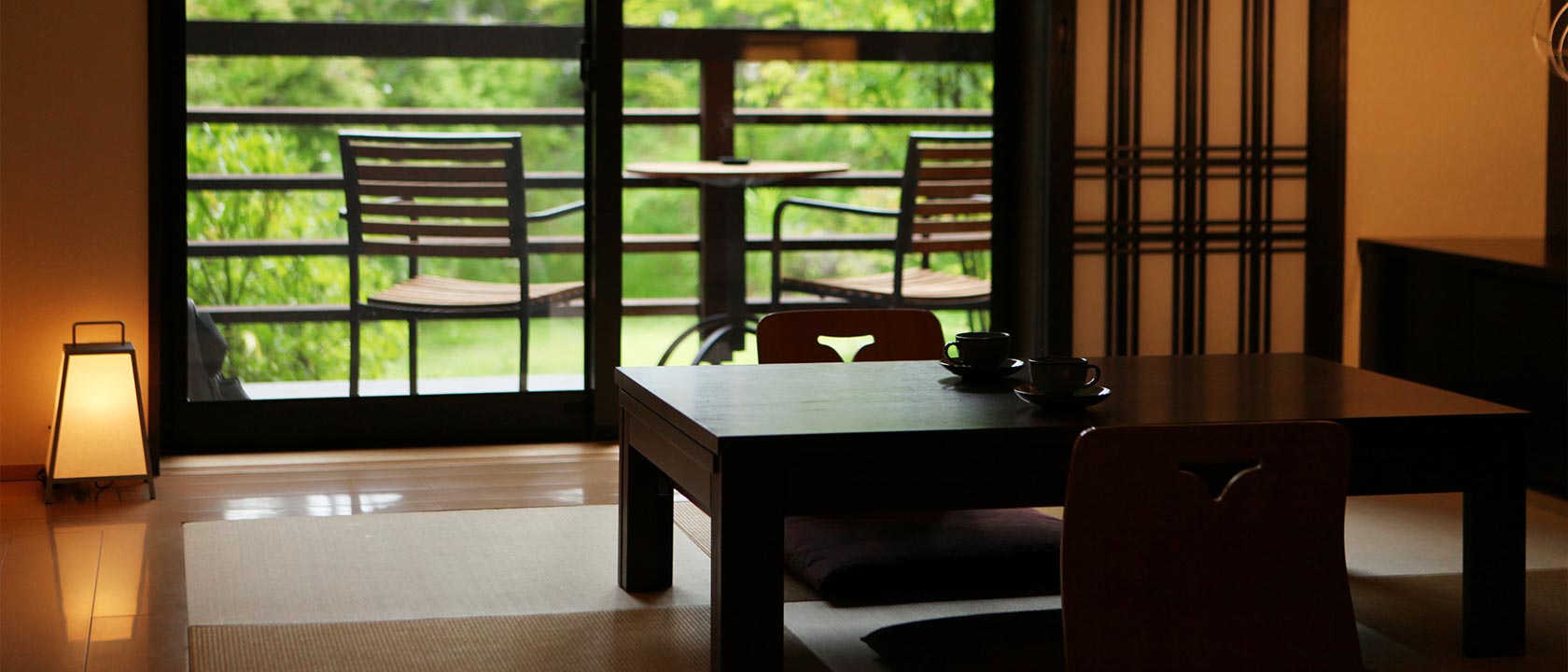 Located in eastern Nagano prefecture, Karuizawa is only 80 minutes away from Tokyo station on the Hokuriku Shinkansen.
Karuizawa flourished in the Edo period as an inn town, and since the Meiji period many people from around the world have come to visit. It is also well known as the town loved by John Lennon.
Today many hotels and villas line the streets of this famous resort area of Japan. In addition to the beautiful new growth of spring and the autumn foliage, Karuizawa has many historical tourist spots such as the former Mikasa Hotel.
Sightseeing

Japan's largest outlet shopping mall, Karuizawa Prince Shopping Plaza, and the souvenir shops and restaurants lining Old Karuizawa Main Street are popular among tourists.
Visitors can enjoy the beautiful sakura blossoms of Kaikoen in the spring and the ski slopes of Karuizawa Prince Ski Resort in the winter.
Hoshino Area lets visitors fully experience the nature of Karuizawa, and it's shopping and hot springs are popular as well.
About us

Dormy Club Karuizawa is a small hotel nestled in the beautiful nature of Karuizawa. It is located conveniently for visiting the popular tourist spots around Karuizawa.
We provide many services for families with babies and small children, so you can enjoy a relaxed family vacation.
Guest room

We have western style rooms with beds and Japanese style rooms with tatami mats, as well as many other types of room, so you can choose one that's a fit for you.
Our East-West style rooms sleep up to 5 people and are comfortable for family and group stays.
Cuisine

Our meals are beautifully presented original course meals.
You will never forget the dishes lovingly crafted by our chefs. We also provide many meal options just for kids.
Facilities

Dormy Club Karuizawa has 2 types of private baths, allowing families to bathe together.
We also have many services which your kids will love, such as a corner with picture books and toys and a free popsicle service, so you can enjoy a comfortable family vacation with us.